Are you satisfied with the amount of revenues your business is earning? You must be looking to increase it significantly? What are the best ways to do that? This quick guide to off-page SEO can get you started to boost your business!
Does your business already have a website? You should optimize it properly to attract as much traffic through it as possible. You can always tweak your website a bit and go for on-page SEO to boost your traffic. But there is more to do! You should also strive to have fantastic  off-page SEO which will have a positive impact on your website traffic as well as on the business revenue.
Here's a quick look at some of the most popular (as well as tried and tested) ways of off-page SEO, which are sure to deliver great results for your business:
Build social media communities
Focus on Google's Local SEO
Blog to get more traffic
Make relevant comments on blogs
Concentrate on directory submission and link building
Share videos and images
Share press releases
Create Communities on Social Media Websites
Believe it or not, what matters most is the reputation of your offerings. And that can be taken care of online through a well-planned reputation management. Besides, you can try to build a brand as well. Today, most businesses handle their reputation management by dipping heavily into social media networks. That's because social media is regarded as one of the most important online marketing platforms these days.
Who doesn't want a direct line to a company to share your feedback?
So, how can you use social media to make the most of it for your business?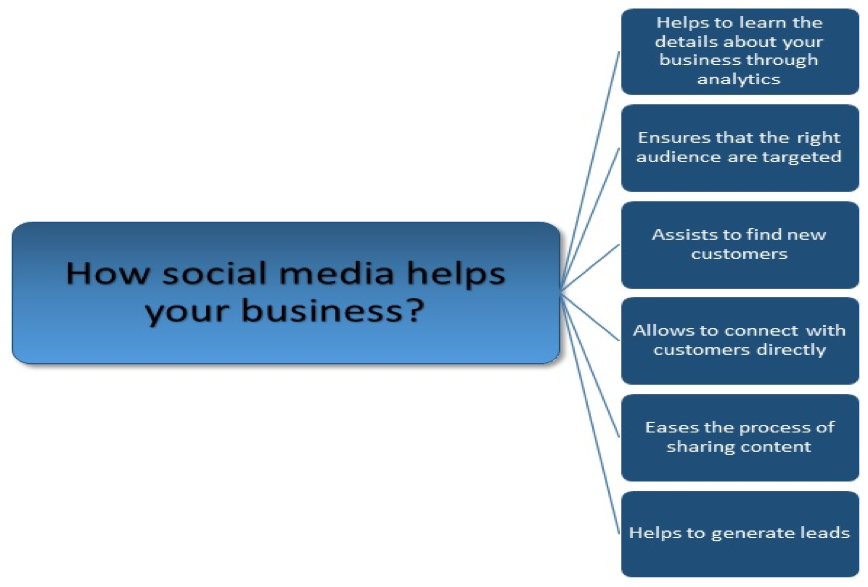 To start with, you should open the profiles for your business in most of the top social media platforms, such as LinkedIn, Facebook, and Twitter. And you should also have communities for your business too. This will help you earn followers and fans. Thus, you will be able to interact with your present and potential customers directly through social media and understand their requirements.
Once you are aware of what they want, you can deliver to their needs accordingly, which will help you remain quite popular. This opportunity of interacting directly with your customers can also help you build the reputation of your business online.
Pro Tip: DO NOT build your online community and not active on the platforms. This actually makes no sense and you are not going to gain anything out of your time and efforts. Ensure that you remain quite active on these social media platforms on a regular basis to get the best results.
Use Google's Local SEO
Google's Pigeon update in 2014 had brought about several changes in the SEO landscape. One of them was surely the increased importance of local SEO.
And even with time, local SEO has continued to remain significant. This feature of Google helps small business owners. You can make use of this form of off-page SEO. It will help you bring more traffic to your website, which will really matter. Local SEO, in fact, will continue to grow significantly with the increase in the use of mobile devices and smart gadgets.
Leverage Blogging to the Full
Have you tried blogging as a marketing tool? It surely is one of the most efficient ways of promoting your business online. It is regarded by most of the experts as a great way to generate traffic.
So, how can you leverage blogging to boost your business?
You can have a blog on the website of your business to booth on-page SEO. You'll have to update the blog on a regular basis. But you should focus on off-page SEO as well. For this, you'll need lots of unique content, which won't be difficult to manage if you can write yourself. Besides, you should also post the blog on directories too promote it. And guest blogging is something you should focus on as well.
A number of online experts stress on guest blogging. To do that, you'll need to write the content yourself or have a team of content contributors. You can approach different reputed blogs and post relevant content there. You can have backlinks to your website from those blogs, which can help your website get more traffic.
Comment on Relevant Blogs
Even when you have posted on various blogs, you can't say that you're done with blogging. In fact, blogging can give you more. But for that, you'll also have to leverage the blogs in a different way.
Here's what you have to do:
This is going to provide you with multiple benefits.
You'll get a clear idea about the different topics that other blogs of your domain deals with.
You can carve out a niche for yourself among the audience as an expert in the field of your business.
Besides, you can also include a few links from your website in the comments where applicable. It might give a boost to your site's traffic. However, remember that you shouldn't post any irrelevant comment. Instead, it will be helpful if you go through the content minutely and post some comment related to that.
Focus on Link Building and Directory Submission
The process of link building has been around for quite some time. And it is regarded as one of the most effective ways of off-page SEO!
Take the time to engage in submitting the address of your website to various online directories for better results. It is worth it to build your local presence for Google's local directory as well as other search engines. Your geo location can bring you customers by just being in the area they are located!
Share Images and Videos
You must have designed your business website in the most amazing way. For this, you'll need to use different images.
So, why not make the most of these images to drive traffic to your website through off-page SEO?
Get some of the most relevant and attractive images of your website and share them on various photo sharing websites, such as Photo Bucket, Flickr, Picasa, and so on. You can also provide a link to your site with these images. So, people will be able to view these images and comment on them. They can also visit your website if they are looking for more information, thus driving traffic to your business website.
Similarly, you can also create marketing videos and share them across the website. There are various video sharing websites, such as Vimeo, YouTube, and so on, which have millions of viewers. You can leverage their traffic to bring more traffic to your website.
Depend on Regular Press Releases
Is your business set to introduce any new feature? Why not create a stir about it online? All you need to do is write a few press releases and share them on the web. There are quite a few websites where you can share the press releases.
Sharing a few press releases about your business on a regular basis will help to create an audience for the introduction of the new feature. Even if there is no new release, you can share press releases about the changes you are bringing in the company as well as its regular functioning. These press releases helps to make the audience more interested about your business and thus, increases engagement.
To take your business a step forward, it is important to bring more traffic to your website with the help of off-page SEO. Following the few tried and tested techniques of off-page SEO will help your business stand apart in the competitive landscape.
What technique has brought your business the most success? Share in the comments below!