Are you prepared for COVID-19? While CoronaVirus has taken on a life of its own, you should always have a plan in place to update your business hours due to any disaster. 
Here are three ways that you can update your Google Business Profile (GBP) my hours. If your business will be or is closed — you have several options and things to consider.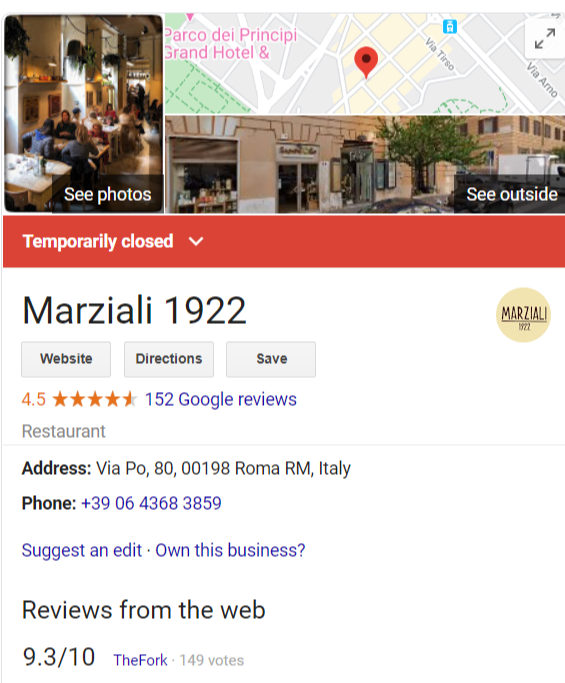 1. Google Recently Rolled Out the Temporarily Closed Label
You will need to contact GBP support and have them mark your listing as temporarily closed. While this is Google's preferred method, I don't recommend it.
GBP support is short-staffed at the moment, so you should expect a delay in getting help. While this is fine, if you have one location, it is not ideal if you have or manage more than 10 locations. You also will need to contact support again once your business reopens.
You may experience another delay in getting back in contact with support. While the business is marked as closed, you won't be able to receive any new reviews, and you won't show up in the local finder. I honestly don't know how is this is ideal for businesses or users. 
If the Temporarily Closed feature becomes available in the dashboard, I still wouldn't recommend it. It appears that Google has made some changes this week. The Temporarily closed listings are not showing in the map pack and but will now show in the local finder. It appears that their ranking may be diminished below locations that were not marked as temporarily closed or are missing hours.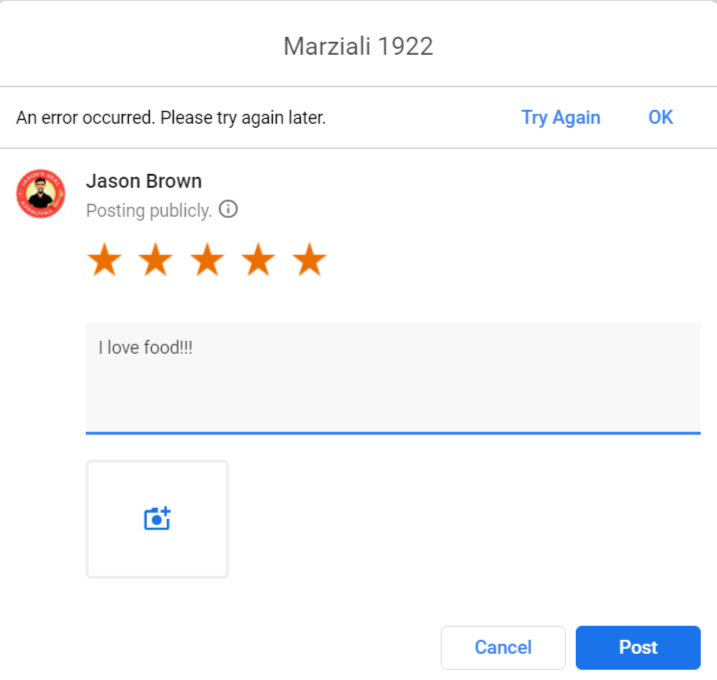 2. Mark Your Business as Permanently Closed
You will still be able to manage your listing while it is marked as closed. You again will not be able to receive new reviews either.
3. Holiday Hours
GBP allows you to use holiday hours for special hours. I added two weeks' worth of holiday hours to mark a preschool as closed. I also followed it up by creating an event Google post.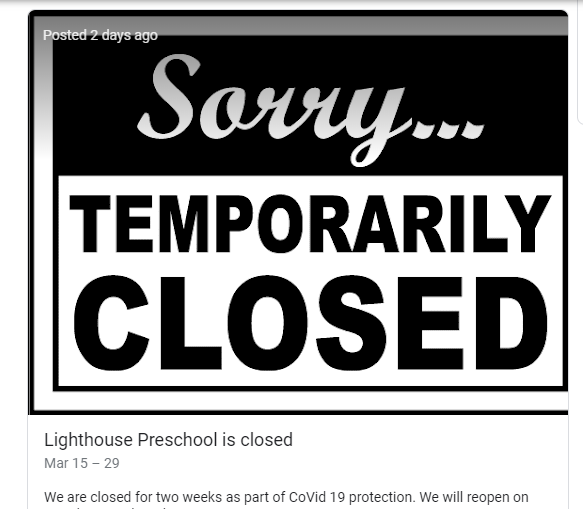 Things to Know: Multiple Locations, Reviews, and Restaurants
If you are managing lots of locations, you can use the bulk upload to set your hours as closed or use the GBP API. If you use a citation management platform, you can update your hours through them as well.
If you fail to update your business hours and a customer shows up to your business, they may get upset, and they could leave you a negative review. Google will not remove that review. 
Also, Google is now allowing restaurants the ability to added pick up, dine out or carry out to their business name.
Resource:  Businesses Affected By COVID-19: Provide Customers With Updated Info
---
Update Listings Quickly
Feeling the pain of updating your working hours in every single listing directory? You have to log in to each site you have your business info on, update your NAP or opening hours manually, then make sure this info is the same on every website you placed it on, then wait for Google to see and crawl it. Ouch!
To avoid this irritation, the  Listing Management tool can be quite helpful. You just input it directly in the tool's interface and then wait until the tool updates it automatically on your listings. 
Once updated, you will see it in a report.