The goal of this article is to help your content marketing efforts succeed in 2020 and beyond. I didn't want another article with the same tips you can find on 100 other sites; I wanted advanced insights to help any business move in a successful direction. 
So, I asked experts to give me more than the basic tips and give us the variables they are considering when planning content — with search algorithms, user experience, buyer behavior changes, and marketing platforms in mind.
Content Tips for SEO, Mobile, eCommerce, Publishing, PR, Social and Video
Content marketing campaigns today have a lot of factors to consider. It isn't just about what you say anymore — words that sell are not enough in today's world. The biggest hurdle to jump is Google, and you can't be found on Google without knowing why the search engine might display your content over your competitor.
So, we will begin our content tips with SEO insights and move through content, mobile, ecommerce, publishing, PR, social, and video. The expert perspectives below will give you new insights and a direction for different marketing channels. 
Reading Suggestion: There is A LOT of information below with recommendations you would pay a consultant a lot of money to get. While reading each section, take notes on the main points to avoid missing valuable nuggets of information.
Our Experts Include:
Content Tips From an SEO Perspective
At MHC, for many years now our main line of work has been in helping websites that have been negatively affected by Google algorithm updates. With each update that happens, we do our best to analyze our successful clients as well as new struggling clients who come to us.
Our goal is to try and determine what it is that Google appears to be rewarding or perhaps punishing with each update. We then look at the clues that Google has given us in terms of what they consider to be high quality.
Those clues come from sources like the Quality Raters' Guidelines, Google documents and blog posts, and sometimes statements from Google employees.
1. Improve Relevancy
With most core updates, Google will tell us that their goal is to improve relevancy. For example, a year ago, if I did a search for "mask", according to SEMrush's historical SERPs data, the top-ranking pages were definition pages, and IMDB (talking about the movie The Mask). 
Today, the organic results show me mostly news stories and articles from official government websites that relate to wearing masks to prevent virus transmission. Google's algorithms adapted to determine that the pages that are most relevant to people who are searching for "mask" are ones that talk about preventing the spread of Coronavirus. 
We feel that with the May Core update Google became even better at understanding which type of content was the most helpful to show the user. In our analysis of the update, we noted several things of importance:
In many cases, Google got better at surfacing pages that were not necessarily the longest of their kind but did the best job in distinctly answering the searcher's question. 
We found that many of our clients' articles that saw improvements with the May core update were ones that spoke about first-hand expertise. 
We had some clients that lost rankings. In some of those cases, pages that lost rankings were ones that had what many would call "whitehat" link building performed on them (prior to working with MHC). We do not feel that Google penalized these pages for these links, but we do feel that Google got better at determining whether a link was truly a recommendation for a page or whether it was just there for SEO reasons.
Content Tips for Google Rankings
With all of this in mind, here are some suggestions for managing your content so that you have the best chance to convince Google that your content is worthy of ranking well.
2. Analyze the Sites That are Outranking You
If you are not ranking number one for your main keywords, look at your page and compare it to the pages that are ranking better than you are. Even better, have someone who is not closely connected to your business do this for you. Ask them to answer this question: "If you did this search, and could only land on ONE page, which of these would you choose?"
Often when we ask clients this question, they will say, "Our page is the best of the kind on this topic. We have covered every question a searcher could have." What we found with several of our clients that improved with the May core update is that it was their short and to-the-point articles that performed well. This is often what searchers prefer. 
Similarly, look at the intent of each of the pages that are outranking you.
If you are trying to rank a transactional page, but Google is only showing informational pages with no calls to action, it is going to be extremely difficult to rank well in that SERP. 
3. Do All You Can to Demonstrate Your Expertise
Several of our clients who saw improvements with the May core update had articles that spoke about first-hand expertise. One of these sites was an affiliate website that thoroughly tested each product that they reviewed. Their articles shared a pros and cons list of each product based on their experiences in using the products in real life.
Many affiliate sites these days simply re-organize information that can be found elsewhere on the web and don't add much value of their own. 
In another case, our client was a surgeon who had many articles on surgery side effects start to perform really well after the May core update. If you recently had surgery and were Googling potential side effects or recovery issues, would you rather read an article by a content writer who has done great research on possible side effects, or, would you want to read an article written by a surgeon who has walked thousands of real-life patients through this surgery? 
We do not know how, or even whether Google truly is valuing real-life expertise. But, this was definitely an interesting observation. We would suggest reviewing your most important content and thinking of how you can demonstrate real-life expertise. Author bios can likely help to demonstrate this, as can the wording used in your articles. 
4. Stop Wasting Time and Money on Ineffective Link Building
In the past, every link a site received had the potential to improve its rankings. Google uses links in their algorithms because a link is equivalent to a recommendation. Let's say I wrote a guest post for SEMrush, and I link to my site in the author bio, should Google count that as a recommendation for my content?
The argument that always comes up is that SEMrush would have to make an editorial decision to publish my link. However, even if they do, does that mean that they are recommending my website and the content on it? 
There can be good reasons to guest blog and do content marketing. These can be incredible ways to improve your brand authority and online recognition. But, as Google has warned us many times in the past, they do not want to count links made solely for SEO purposes as recommendations. 
As Google gets better and better at understanding which content is most relevant and helpful to a searcher, we feel that they will put less and less emphasis on links. They likely have already started to do this.
5. Questions to Ask Yourself
The final thing that I will recommend is to pore over the questions that Google wants us to ask ourselves about the quality of our websites. There are many questions here that, if answered honestly, will give you a good overview of whether your content should be considered the best of its kind.
These questions include, "Does the content provide insightful analysis or interesting information that is beyond obvious?" and "Does the headline and/or page title provide a descriptive, helpful summary of the content?" 
Key Takeaway: It is critical to know what Google is focusing on and what they are looking for if you are hoping to rank. Staying topically-relevant and demonstrating expertise in content is a basic requirement in 2020. 
Content Tips From a Content Marketer
6. Cover the Basics, But Focus Your Time On Differentiation
Too much SEO-driven copy focuses on checking the same keyword boxes—meaning you are wasting a lot of time writing an article that says the same thing as everyone else's.
While appropriate keyword usage matters, your copywriting time shouldn't be going towards mimicking the same posts that are already live. Cover the basics, but also think about how your brand puts a unique spin on it.
For example, a definition query could include specific industry examples from your customers. A question could include an interactive quiz to test your reader's knowledge. Check the keyword boxes, but think about what will make your reader remember your post over others.
7. Build Content for Passive Link Acquisition
Outreach can be a long, manual process. We are starting to split our time between projects that need active, hands-on outreach and projects that can naturally build links for our client. The best way to do that is to find the content you can rank for that have a natural tendency to earn links passively.
An example we like to use is statistics-type queries because people searching for statistics communicate to us that they are looking for a stat to include in their own article. By ranking for that term, we become the source of the stat. 
There are other queries (and really, ranking in the top 3 for most queries will result in some links) that fit this framework. Build those to have a consistent stream of links that support you during low months of active outreach.
8. Build a Solid Foundation With Good UX Principles
Content writing on its own is becoming increasingly commodified (especially with NPL tools like GTP-3 recently announced). But something that is still lagging in content marketing is high-quality design and UX. It is hard to replicate and scale, meaning brands that invest it in will continue to outshine those that don't. 
Luckily, it doesn't have to be some huge monthly investment if done right. We often recommend to clients the upfront investment of building post templates with good looking CSS classes because they will pay off in the long run.
Focus on commonly used blog templates like a bulleted list, pull quotes and subtitles, and find ways to elevate them beyond just the standard bold or color-coded copy. You need the most important aspects of your content to stand out — on both desktop and mobile. 
While appropriate keyword usage matters, your copywriting time shouldn't be going towards mimicking the same posts that are already live.
Key Takeaway: Go beyond keywords and avoid being like everyone else. You need better information people will want to link to, a different spin, and better UX to stand out from the masses. 
Content Tips From a Mobile Perspective
First, remember that people are distracted right now and will be for, most likely, a long time. They may be working from home, having a hard time focusing, or just being stressed out and struggling to cope with all the changes. Their budgets could be extra tight, and their time may be very limited.
They may also have to be very strict about exposure, they or someone in their house has extra risk factors, or if they themselves are sick, in quarantine, or might be contagious. All this mental overhead might make it harder for them to make purchase or subscription decisions in a normal way.
They may be slow to make decisions, waiting to see if things will change; they may be impulsive and impatient with the frustrating circumstances, or they may change their minds, as their perspective or life situation changes. 
9. Focus on More Passive Mobile Marketing Channels: It May Lead to More Benefits
This means making sure that your brand is present in social media and is active in a meaningful way that is sensitive to the situation. People are feeling disconnected and isolated, so creating interactive, community-oriented campaigns that engage people in a positive way – even if there is no direct financial benefit immediately, could pay off in brand loyalty and engagement in the long run. 
The volatility of the current health situation has pushed the differences in mobile content marketing into higher relief.
To make your content more memorable, and more useful:
It needs to be more personal.
It needs to be more portable.
It needs to be more immediate.
It needs to be more social.
The best thing that mobile content can do in today's unique situation is to provide clear and easy to access information and provide reassurances to consumers whose lives and habits have been disrupted.
This includes focusing on identifying what concerns might be and addressing those in ways that are easy to access on mobile devices. You should be updating your primary website, as well as Google My Business information as much as possible, whenever things change. 
10. Content Mobile Tips for Brick and Mortar Businesses with Examples
Think beyond the basics; what do people need to know now on mobile devices? "Now" will change based on trends, pandemics, and changes in behavior — updating will be a continual task. Here are some content examples, based on someone be sitting in their car, in a parking lot, wondering:
Have the store hours changed? EX: Walmart
Mobile Content Idea: Mobile-friendly, interactive COVID map with state, county & city restrictions noted, as well as hours for each store, and brief COVID shopping lists, based on what is in stock in each store.
Are there store policies about masks and social distancing? EX: Olive Garden
Mobile Content Idea: Interactive, downloadable mobile Progressive Web App (PWA) checklist and safety reminders for planning family visits to any restaurant.
Have certain store locations temporarily or permanently closed? EX: Pier 1
Mobile Content Idea: Discount decorating photo challenge on Instagram, with announcements and updates on the website. Allow shoppers to grade each other on the bargain buy, and the decorating scheme it is used in, and post a leader-board on the website.
Are business locations following strict cleaning protocols? EX: Walgreens
Mobile Content Idea: Mobile-friendly store cleaning map — with the different protocols and information that stores are following, for each section of the store, and how they have changed in response to COVID.
Do I need a reservation or an appointment? EX: Best Buy 
Mobile Content Idea: 'Book an Appointment' Deep Link to website or mobile app appointment utility, with calendar invite that has specific store instructions and store map to make appointments as efficient as possible.
Are there increased wait times, lines to get in, or service delays? EX: Urgent Care Facilities
Mobile Content Idea: Store by store 'leader-board' for each city, that shows which stores have the lowest estimated wait time for each day. If the data is available, you could also do estimated vs. actual wait times, for days in the past, or average wait times by day of the week. A live-stream camera for the waiting area might also be useful as a way for people to judge for themselves whether they should try to get in.
Are there stock shortages or worker shortages? EX: Grocery Stores
Mobile Content Idea: Store-specific chat-bots can help supplement stores that are short-staffed, by allowing customers to answer their own questions about stock inventory and its location within the store. It could even allow people to plan their trip ahead of time, while in the parking lot, or from home, helping them to determine if something is in stock, and where to find it, so that they can be in and out of the store as quickly as possible.
Has the return and exchange policy changed? EX: The Gap
Mobile Content Idea: Fun, mobile-friendly, side-by-side comparison chart, to explain the changes to the returns & exchange policy - linked from every product page and page in the shopping cart. This should be formatted for social-media sharing by the brand, to help customers figure out the best options for their return.
Is there curb-side pickup, phone, or online ordering? EX: JoAnne's Fabric
Mobile Content Idea: Digital project 'kits' can be assembled, to compile options of necessary products for a certain type of project – help people easily pick multiple items, which can either all be shipped, picked-up in-store, or able to be received in curb-side pickup. Easy 'add all' buttons to make mobile shopping, and delivery/pickup easier and faster.
What changes have been made to core aspects of the business? EX: Panera
Mobile Content Idea: Adding online grocery shopping, and family-style meals to the online and mobile menu and apps, so that people can spend more, and skip grocery trips, and get some groceries delivered with meal orders, or picked up from the drive-through.
11. Content Mobile Tips for Online Businesses
Online-only businesses that sell physical products will face many of the same questions. Businesses that focus on online software, services, subscriptions, and other digital products need to remember that their subscribers' access to technology may have changed, and they may be forced to use phones or tablets if they don't have computers or internet at home.
Can your costumers find answers to their questions on a mobile device? 
People who lost their job may have lost access to their laptop or email address, so it is important to make it easy for them to still access and/or update their account information from their phones or tablets.
Your content marketing needs to address how your company is going to make these struggles easier for them. 
Mobile Content Idea Examples:
How can one cancel a subscription? (Gyms, Audible, etc.) 
How can they get access to an account set up through work, if they no longer work there?
How does one request temporary relief? 
What about temporary delays or grace periods for insurance payments, car payments, or mortgages? 
How can people increase their food delivery or meal prep services temporarily without a long-term commitment? 
Many people have lost their sense of time, so including calendar invites and reminders that work on mobile phones is a great idea. It is also a good idea to send text message reminders if you can. If you don't want to do both, you can let people choose which they would prefer to get.
Family demand for home entertainment connectivity may have changed. Can they easily add month-by-month increases to digital data limits, access to movie channels or educational channels, etc?
Increase complete and up-to-date tutorials on how people can update their plans/subscriptions without calling into a customer service line.
DIY home projects and crafts are very popular, and are generally much easier when you can watch the tutorials - videos and/or text - on a phone rather than having to crowd the workbench or craft table with a laptop. 
Mobile content is more important than ever.
Key Takeaway: As always, think of the struggles and questions your customers have and create mobile content that will help them and build trust in your company. 
Content Tips for eCommerce and Publishers
The May 2020 Google update, just like the January and the November updates, is continuing to teach us the same content marketing lessons repeatedly. And mind you, none of these lessons are rocket science:
Don't over-optimize your content.

Understand and match query intent. 

Don't write filler content just for the sake of word count.

Cut down on the ads (for those that monetize that way).

Focus on usability and readability (optimize for users).
Back in November of 2019, Google released an update that affected a lot of websites. A big chunk of these sites were lifestyle bloggers (recipe publishers and travel bloggers). Our SEO team at TopHatRank conducted a correlative study of 22 affected websites. 
In our study, sites that lost 30%+ of organic search traffic during the November 2019 update failed to meet the criteria mentioned above. The ones that addressed and resolved these issues saw significant improvements once the May '20 update rolled out.
When we look into the history of Google's updates over the last three years and the Core Web Vitals announcement from Google, we can safely assume that Google is really serious about usability. 
So what does all of this have to do with content for publisher and eCommerce websites? Let's dive in. 
12. Match Content to User Intent
Websites that were not affected by these updates all did an excellent job of matching their content to the user's intent. This is something that we, in the SEO industry, have been preaching for a while now. 
Being able to effectively understand what the searcher's intent is and not only accommodating it but also predicting what that user's next steps will be after finding what they are looking for will always win. 
Again, this is not difficult to do. 
If you're looking to rent an apartment in Los Angeles, is Google going to show you an article/blog-post on how to rent an apartment in LA, or are they going to show you actual apartment listing websites? Think about that. 
Figure out which pages on your website are the best places for users to start their journey based on query and intent. The best way to do this is to see which page types are currently ranking for these keywords. 
People who perform broad queries "Red Marbles" should land on your eCommerce website's product listing pages (product category pages) where you show them all the red marbles in your inventory. Landing them there will help the user decide which red marbles they want based on size, weight, manufacturer, etc. 
Now, if the user is searching for something specific like "10mm Red Marbles", Google will show them a SERP filled with product pages because the intent is to purchase a product. 
Competitive Research Tools
To get intent dialed-in while deciding on a new piece of content, do some research. See what type of pages your competitors are ranking for the keywords that you want to target. You can use SEMrush's Organic Research tool to do this. You should also always go to Google to see what kind of results and page types are ranking in the top four-five spots. 
13. Prioritization of Content for Publishers
Prioritizing your content has become crucial for publishers, especially those that were affected by these last Google updates. 
Misguided by bad advice thinking long-form content wins, publishers started beefing up article word counts by adding more "filler" content to their posts. 
Doing this just to increase content length will have a reverse effect because you are diluting the overall topic focus of that post. And it makes it more difficult for Google to gauge the usefulness of your content. 
If I am looking to find the appropriate temperature for grilling portobello mushroom steaks, do I NEED to read through three paragraphs of how you found this recipe on your self-discovery trip to Costa Rica? 
NO! No, I don't. 
When strategizing your content and keeping query intent in mind, you should focus on prioritizing the information that the user is seeking to be at the top of the page. 
And if you really want to share your awesome recipe story, do it towards the bottom of the post and keep it short. 
14. Stop the Over Optimization
"OMG, I can't believe we are still talking about keyword stuffing in 2020!" 
Come on you guys, just stop it!
You don't need to repeat your primary keyword in every heading on that page. Headings help Google and users understand what the main topic and subtopics are in a document. And they are nested for a reason. 
h1: Arsen's Awesome Beef Kabobs
-h2: Ingredients
-h2: Preparation Method
-h2: Serving Recommendations
--h3: With Rice
--h3: With Potatoes 
Just by looking at the above, were you confused as to what the ingredients are for? Or what I am recommending to serve with rice or potatoes (h3s)? Do I really need to include "Beef Kabobs" into every heading, or does the H1 already imply that? 
The same applies to eCommerce. Your product pages are most-likely already super-thin when it comes to content. Please stop including your focus keyword into every heading.
15. The Technical SEO Side of Things: Organizing Content
This part is not directly content-related but has a lot to do with how you organize your content pieces or product pages into topically relevant clusters or silos. 
Publishing fantastic content on a website that is not adequately organized is like putting gas into a racecar that has a broken transmission. It will move, but it won't win any races. I am talking about information architecture, breadcrumbs, categories, and pagination. 
If you have been affected by any of the Google updates in 2018, 2019, and 2020 should pay close attention to this.
Across the hundreds of SEO audits our team does on an annual basis, some things have become super clear:
16. If you are a publisher, make sure your categories and not competing with your tag pages. 
17. Stop relying on round-up style posts for broad query matching and instead optimize your category pages. 
18. eCommerce, do not canonicalize page-2 and-on of your category pagination to the first page. That is not what the canonical is intended for. You WANT Google to crawl through those pages; you WANT Google to know how many products (assets) you have in that category. 
19. Use breadcrumbs to help signal your page's relationships in a hierarchy. Breadcrumbs should also be used to communicate logical organizational and navigational paths. 
With all of these updates that focus on quality, relevancy, natural language processing, core web vitals, and so on, it is very clear that Google is working towards being more human in their understanding of things. 
Key Takeaway: And based on our analysis of the winners and losers from these updates, it is those that optimize for humans and work on decreasing technical issues on their websites that will continue to be resilient. And that's my story.
PR Content Strategy Tips for Search and Social 
Your company PR (public relations) content should be a high priority to influence journalists, Google, social media, and direct to your audience. The mistake many brands make is missing the optimization steps to get more reach and visibility organically long after the news is over.
When your audience is searching in Google, the most influential type of content is 3rd party content and news content. So let's look at the content you should be continually monitoring and updating for long-term success.
20. Optimize the Brands Newsroom
Every business website should have a company news section. This is where your press releases, media coverage, blog, social channels, and podcast feed are housed. The company newsroom should be updated regularly, feeding Google the pings of new content.
According to TekGroup, a brand's newsroom is often one of the most visited landing pages on a website. It is where journalists go to find out the latest news, and your audience will often visit.
21. Enhance Leadership Bios
Included in a brand's newsroom should be the bios of the leadership team along with photos. Leadership bios are another opportunity to optimize evergreen content and also add credibility and improve your brand's search results. 
22. Utilize Press Releases the Right Way
One of the most effective ways to stay in Google News is by using press release paid distributions such as ereleases or PRNewswire. A press release should be optimized with appropriate keywords, links subheads, and ideally multimedia, such as an embedded photo and/or video.
100% of journalists surveyed said they use Google to start researching a story or confirm sources. If you are not optimizing your press release, you will not get found in Google. 
Since the pandemic press releases are at an all-time low. What does this mean? Less competition and clutter. More opportunities.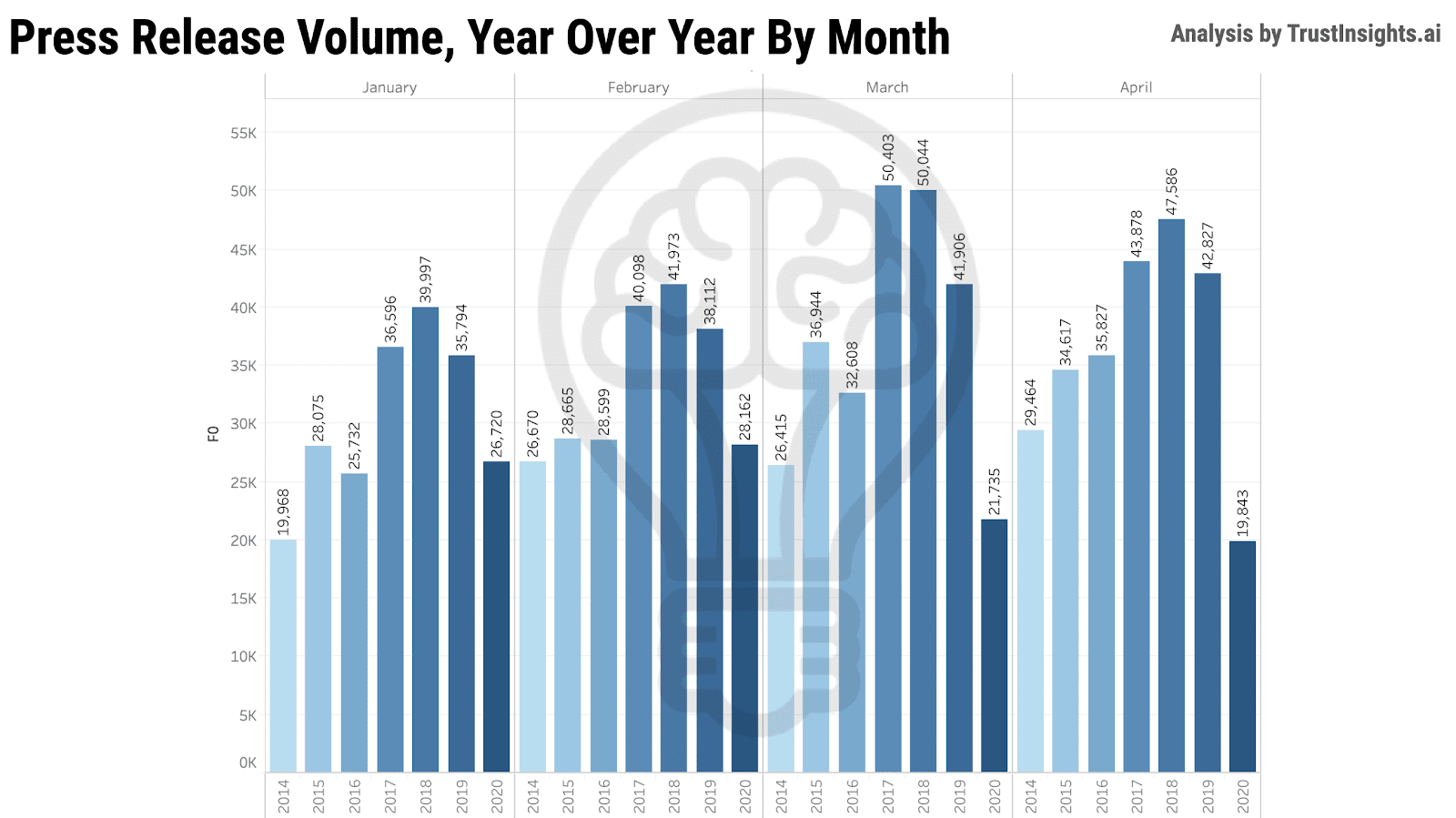 23. Strive for Earned Media Coverage 
Earned media is one of the most valuable pieces of evergreen content.
It is priceless and something that can't be bought, unlike Google Ads and social advertising. A strategic media outreach program, including monthly press releases, will attract media coverage and ultimately add inbound authority links. 
24. Repurpose Media Coverage
Make your media coverage live forever by repurposing it into videos, images, and summary articles highlighting the coverage. Make the story your own with original content on your website.
25. Don't Dismiss the Power of Podcasts
How do most people find out about podcasts? By searching Google. Audio content is an opportunity to influence search results, whether you are hosting a podcast or guesting on a podcast. Claim your authority with a strategic editorial calendar that will help you a year from now.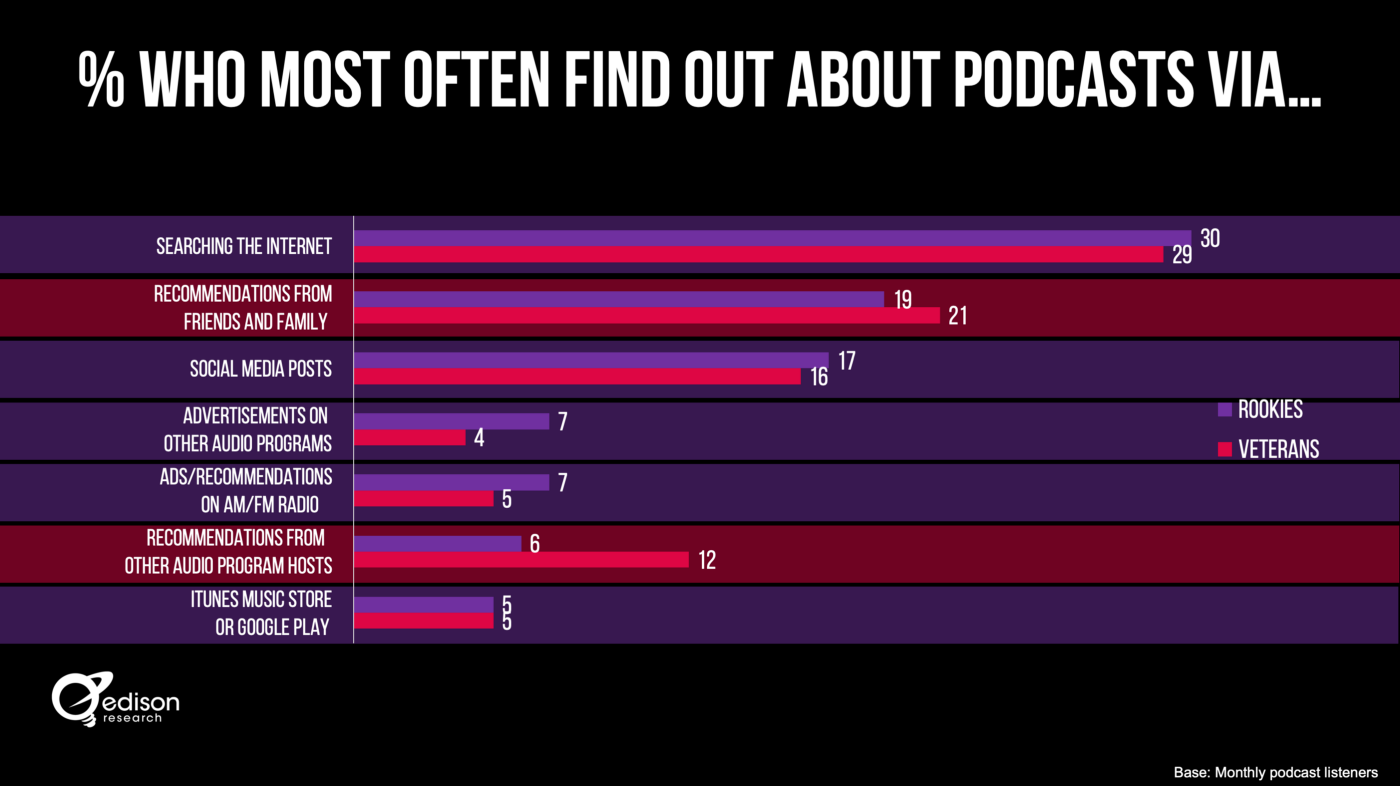 26. My theme for 2020 is podcasting for public relations.
Brand journalism has never been more powerful and relevant. Today's podcast content is, in many ways, what yesterday's blog content was back in the day.
Podcast content can be the epicenter of evergreen content, ready to be sliced, diced, and repurposed.
Thanks to Facebook Live, IGTV, and audio platforms such as ZOOM, podcasts can be broadcast to your audience with little investment. Brands have the choice to focus on hosting and publishing their own podcast or being a guest on other podcasts or the power of both.
Podcast Hosting
 If you are going to host a podcast, make sure to create a podcast website or dedicate part of your existing site to "house" the podcast. This way, you can optimize the episodes and drive traffic to your podcast website versus to a hosting site such as Apple or Spotify.
By hosting a podcast, you become the expert, the thought-leader, you become the media, and it is an effective way to feed your top of funnel marketing. Optimization tips for hosting a podcast include creating show notes or a recap blog post, focusing on trending topics you can find on Google, and asking your guests to help spread the word via social media to reach new audiences. 
Podcast Guesting
Being a guest on podcast allows you to reach new audiences and gain earned media, and ideally, authority links back to your website. As a guest on a podcast, you can offer an ebook or special URL landing page with a free ebook or educational piece of content to help build an email list. 
Press Mentions and Links
Getting free press is one of those evergreen content strategies that keeps on giving. The news never gets old when you get a link back to your site. Whether it is a podcast interview, TV interview, or online publication interview, always ask for a link back to your website. What you will get is quality referring traffic, as well as potential authority links back to your site.
Key Takeaway: A public relations strategy with a long term vision can be the winning formula when it comes to building evergreen content with staying power. Public relations is not a short term win; it's a content long-play.
Content Marketing Tips for Video 
27. Move Beyond Short-Form Content
The focus on video marketing over the past 10 years or so has been around short-form content.
The goal has been to capture attention through advertising, search, and social media with quick, snackable videos that help build interest in your brand via repeated touch-points. But recent changes have shown the limits of this approach.
In a world where Google and Facebook control ever more of the customer journey, users are increasingly frustrated by, or capable of ignoring advertising.
You can't succeed just by paying to get your content in front of people. Instead, marketers should think about video marketing as something beyond social and advertising strategy – as a means of building a brand by building a community of actively engaged fans.
28. Long-Form Content Creation
Practically speaking, this means creating longer-form content for a niche audience – content measured by the time individual customers and influencers spend with it, rather than the number of people it reaches.
Ostensibly, video marketing is moving away from being the replacement for TV advertising, and towards becoming the replacement for TV.
So, think about creating a TV show type experience for a niche audience – the best thing on the internet for a small group of people. Building an active group of die-hard fans is the most effective means of building a lasting brand in the modern world, and long-form video is the ideal way to do it.
You can't succeed just by paying to get your content in front of people.
Key Takeaway: Create more in-depth, long-form video content that builds a dedicated audience that spends time with your brand, versus short snippets that don't offer value for the long term.
---
Content Marketing Spotlight: Integrating the Key Takeaways
Real content marketing is an art form; if you took notes on just the main points above, you would have a foundation of several of the elements you need to consider and have in place.
Let's review things you should keep in mind and look at how you could integrate them.
29. Ways to Improve Relevancy (Marie)
Your content marketing should be considered a living element that must move and change with trends. What mattered last month might change this month. Someone on your team needs to keep an eye on trends.
Have plans for modifying past content to match today's needs on a regular basis — you don't have to recreate the wheel all the time.
Find ways to match intent on desktop and mobile content — integrate this into your videos, social, PR, podcasts, and publications (they can all rank on search engines).
30. Be Better and Different Than Everyone Else (Ross)
Find ways to integrate interactive elements, better UX, unique information, and ensure content availability on mobile, as Cindy said. 
To stand out and rank better, you need to be different and be more authoritative and relevant (Marie).
Google is rewarding those that answer a query quickly. You don't have to create massive pieces of content; you need to answer the question or offer a solution (remember intent). 
Determine how you can be the one that provides quick answers while integrating all the points above. Perhaps a content hub supported by related content via videos, blog posts, podcasts, publications, etc.
31. Everything Needs to Be Available via Mobile (Cindy)
There is a reason why Google is going with mobile-first indexing; people are moving away from computers and relying on mobile devices far more often. 
Q&A and updated information on your website are great, but you will fail if it isn't easily available and readable on mobile devices. What is the on the go questions your customers need to be answered? 
Your mobile-accessible content needs to be a #1 priority. When planning content, the focus should be on how it will display, function, and read on a mobile device as well as desktop. 
32. Organize and Optimize Content for Humans (Arsen) 
Less is more. Avoid filler content and get right to the information people need — remember, match content to intent.
"Organize your content into relevant clusters or silos" — People find an answer; what do they need to know next? You need to guide them - next question(s), next related topic, things they need to know, etc.
Your architecture, breadcrumbs, categories, and pagination help users find what they need. If a human is pleased and can find what they need, the search engines will be as well. 
33. PR Content, Social, and Podcasting (Lisa)
Public relations is a long-term play, but one that will pay off later. Consider it foundational and a part of online reputation management.
It doesn't matter what size your company is, one day you could end up in the news, and you need the right kind of content on your site for media outlets to find and report on.
Podcasting is growing massively; utilize opportunities to improve personal and business branding. Repurpose podcasts for blog posts, social, Q&A, long and short-form video, and mobile snippets. 
34. Embrace Long-Form Video while Optimizing for Mobile (Phil)
Short videos might be good for introducing your company to others, but create videos that will meet the needs of your audience - answer their questions and solve their problems in an entertaining way. 
You can integrate podcasting with long-form video, and break into useable chunks, as Lisa pointed out. 
Have an organized structure for your video, much like you would with headlines with content. Highlight each new section with a headline, and time stamp it in your video description — let Google know what your video is about and what people will learn. 
35. Don't Forget Goals and Target Audiences
While this is the last point I am bringing up, it isn't the last thing you should be thinking of. Your content direction starts with what you want to accomplish and who need to reach to meet those goals.
Defined goals and micro goals that include measurable results and detailed plans for reaching specific audiences are essential. Check out our Seven Steps to Creating a Complete Content Strategy Plan for more tips on goals, KPIs, and audiences.
Want some additional tips? Below are some articles and resources to help with research, planning, calculating content ROI, learning more skills, and more.